Sometimes all it takes is pausing Queer Eye, putting on James Brooks 1:, and thinking, hey, I should take out that experimental notebook that I've been around playing in.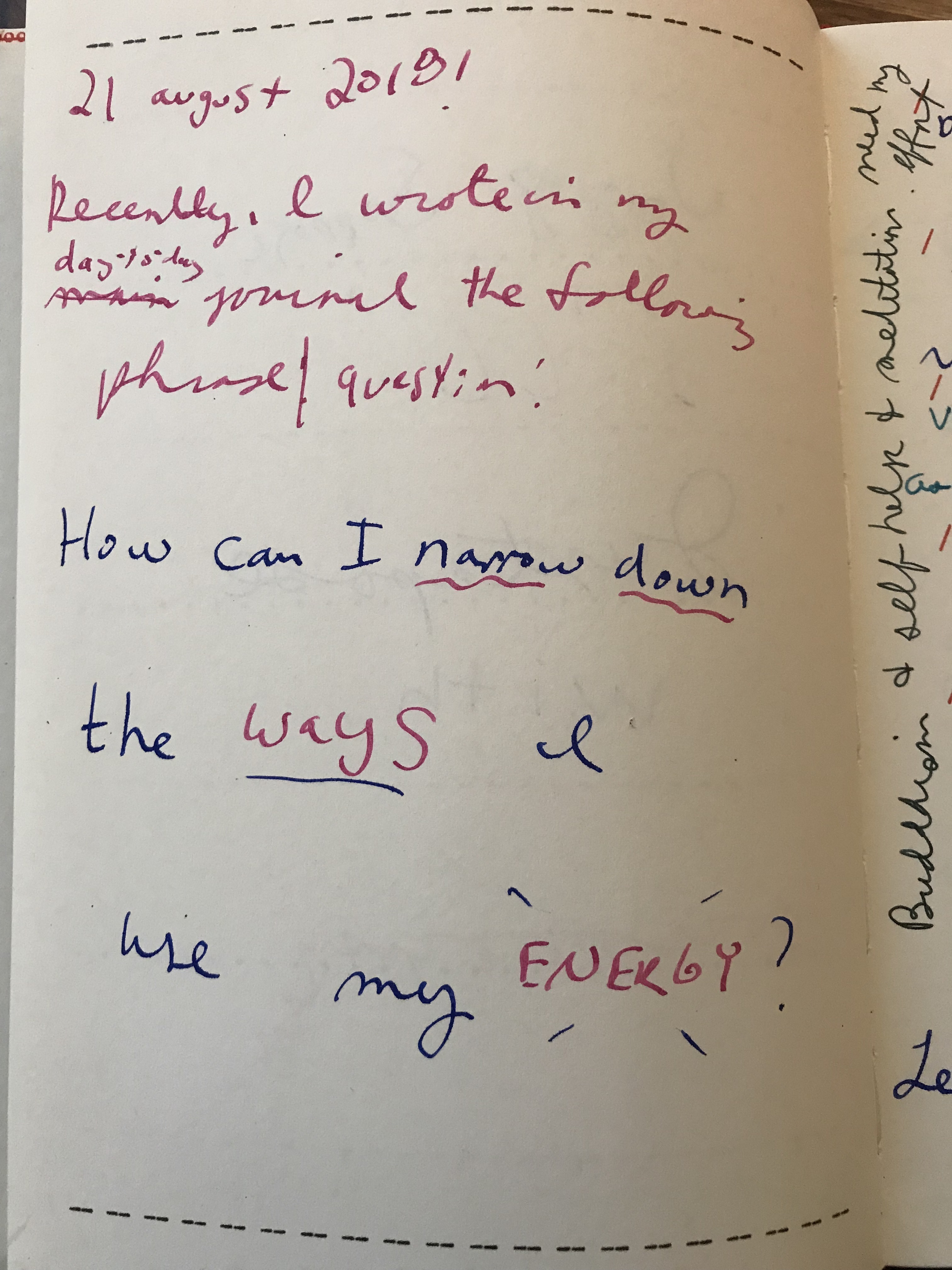 21 august 2018! Recently I wrote in my day-to-day journal the following phrase/question: How can I narrow down the ways I use my ENERGY?
It's on my mind lately. I don't know if it's turning 40 or sharing so much of my time with a fellow extrovert or what, but I'm needing downtime lately. And then I also need "I finally cleaned the house so let's keep it that way" time, and hey I need to exercise and sleep and
Well, here, this is the response page.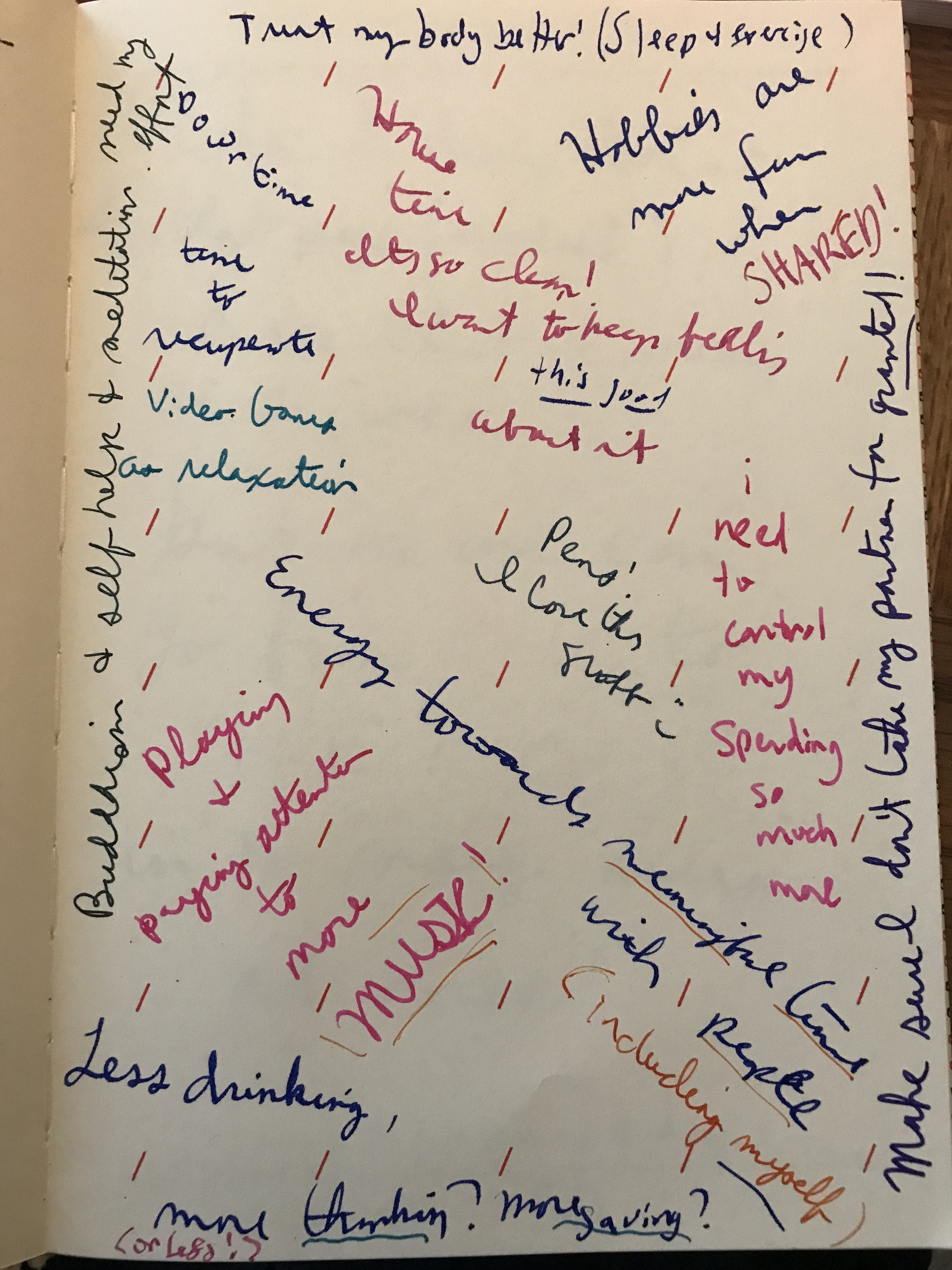 And really, I don't have an answer, on the response to the response: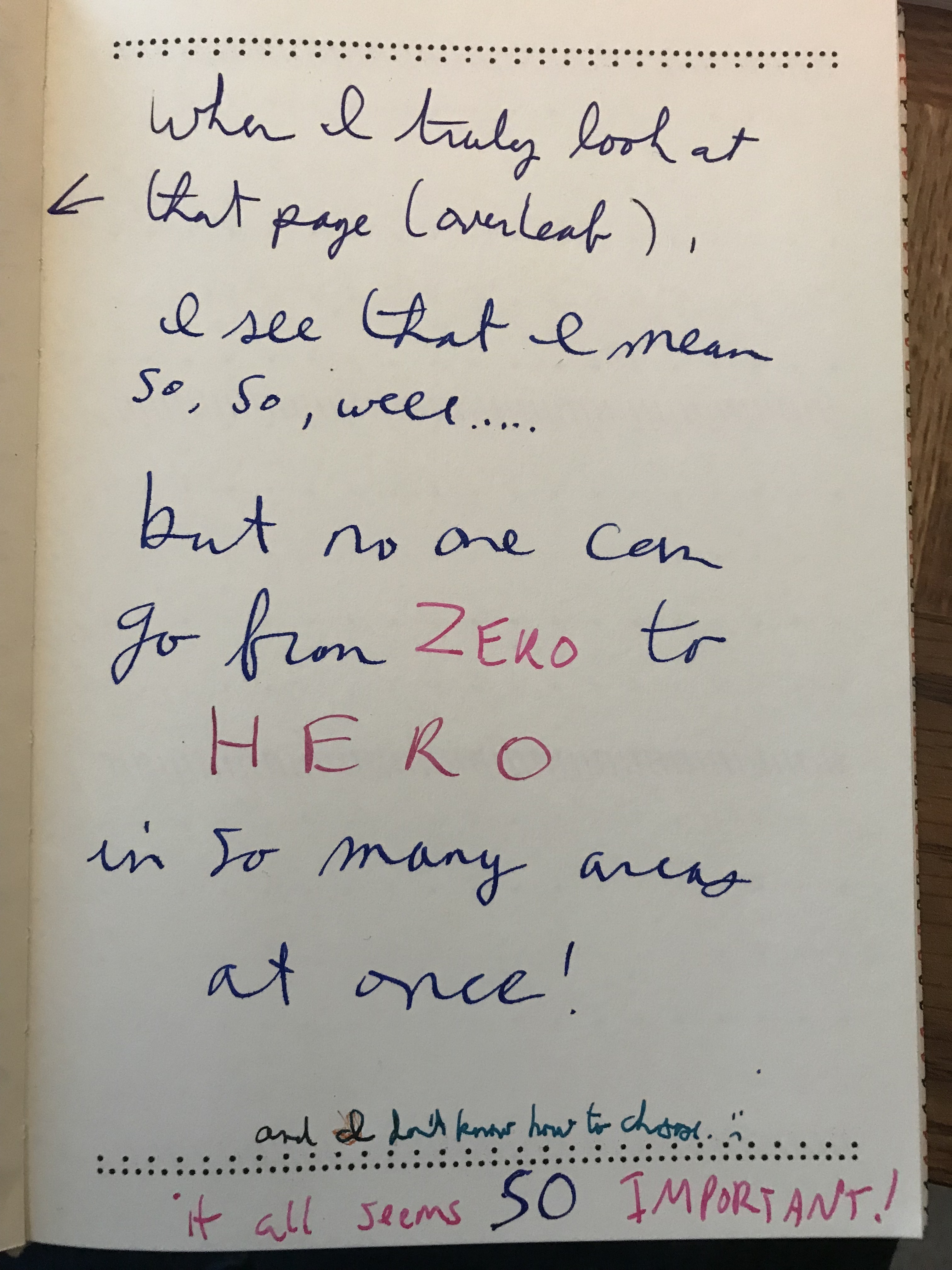 When I truly look at that page (overleaf), I see that I mean so, so well….

but no one can go from ZERO to HERO in so many areas at once!

and I don't know how to choose. 😔

it all seems SO IMPORTANT!
So I guess I just have to do my best. Tonight, that's posting this; hopefully soon, it'll mean posting the Janelle Monae post I've been cooking for months now.